Welcome to GEORGE LEITENBERGER'S website: For reasons of convenience this site is partially in English, partially in German. Feel free to browse and contact us directly via info AT georgeleitenberger.com should you have any queries, like to book a show or wish to buy CDs or T-shirts etc. You won't find a shop though…it's all direct and personal, no middle-man, no "business-shite", no bullshit.
Please feel welcome to visit George Leitenberger's Facebook-page, like it and share it with friends.
MUSIC SAMPLES WILL BE UPLOADED SOON-ISH, WE ARE STILL STRUGGLING TO GET THIS WEBSITE UP TO DATE AFTER SOME NASTY HACKING.
George Leitenberger is involved in several music-projects:
George Leitenberger & Band have been playing together since 2011, presenting tri-lingual song-based programmes in Germany, Switzerland and France. The band also recorded the "staggering"  AUTOVÍA– album in 2016 which received outstanding revues and a nomination for the German Record Critics' Award. You'll find youtube-links in the concerts-section.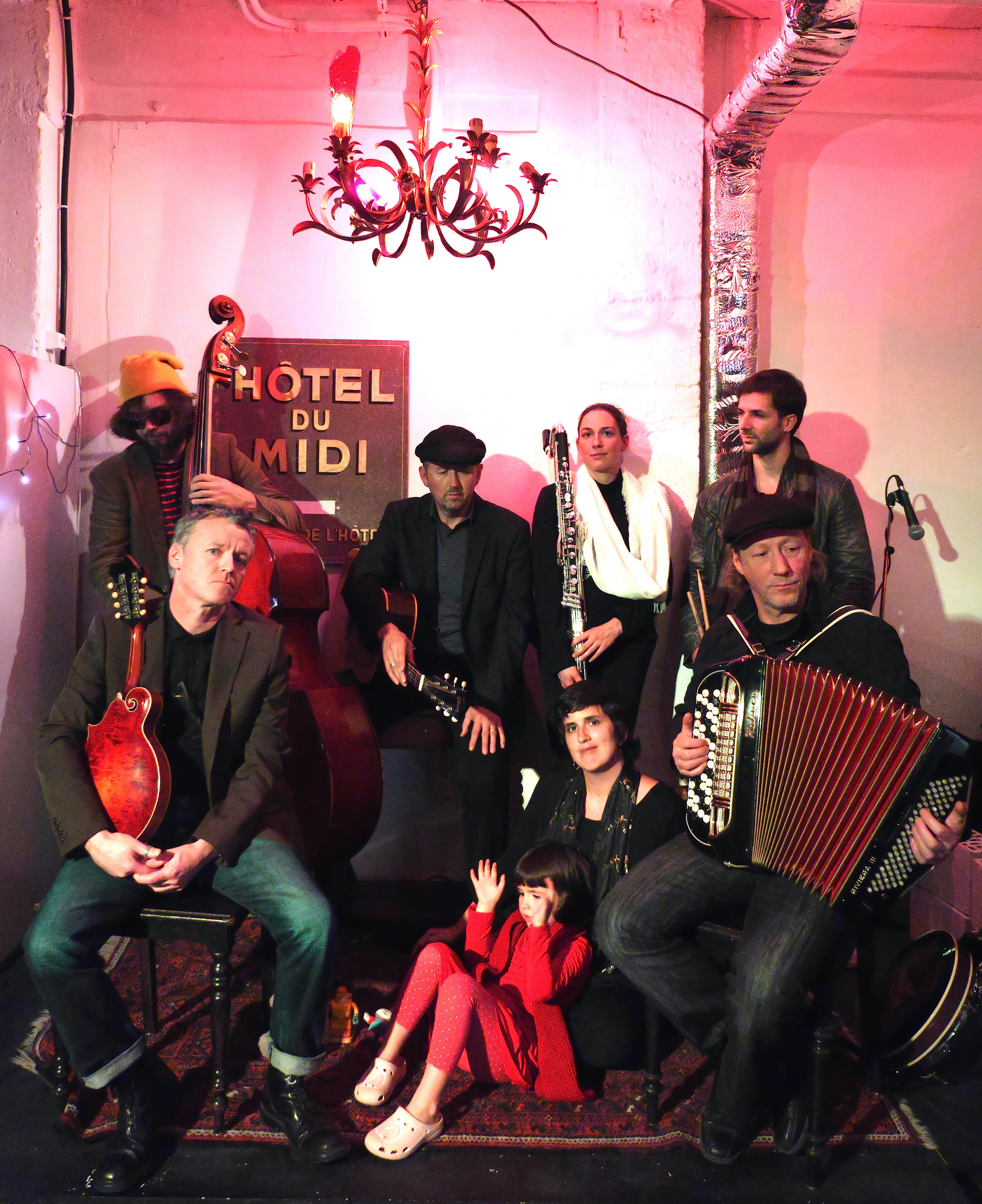 The AUTOVÍA-band from left to right:
Sébastien Gross, double-bass; Roddy McKinnon, mandolin & guitar; George Leitenberger, vocals, guitars, harp, banjo; Zora-Lou Allal, percussion; Nadine Allal, backing vocals & co-writing; Marie Mercier, bass-clarinet; Klaus Eichberger, accordion & piano; Michaël Chapon, drums & percussion. Not in the picture: Henri Don Jeany, electric bass & guitar; Charlotte Mercier, violin; Clarissa Mo, electric bass; Ralf von Mohn, drums.
*    
George Leitenberger & Roddy McKinnon
The two singer/songwriters have been playing together for five years now and as a duo performed many shows in Germany, Switzerland and France. They've just finished cutting their first record RAW LOVE which will officially be released in November 2018 in Berlin.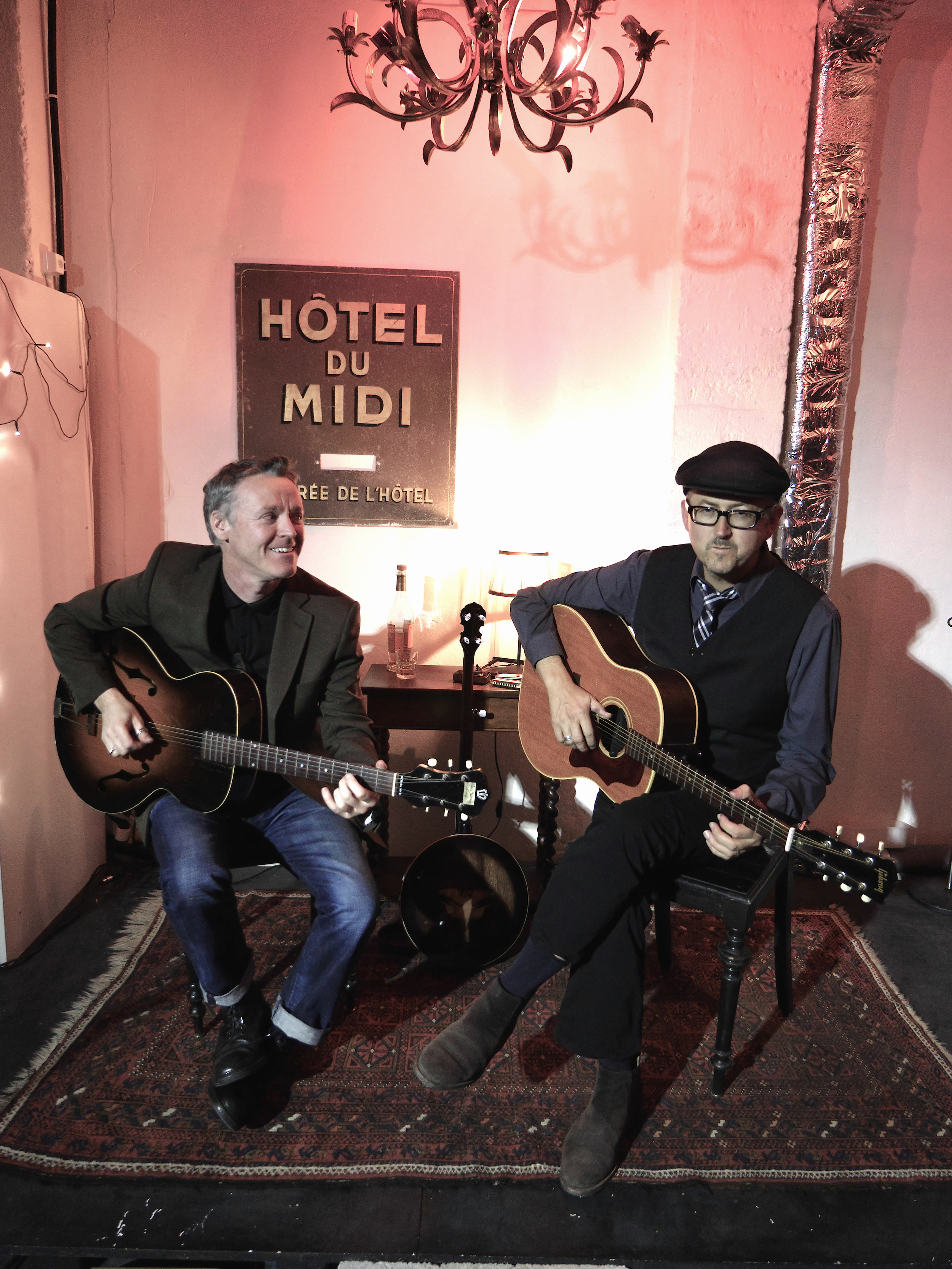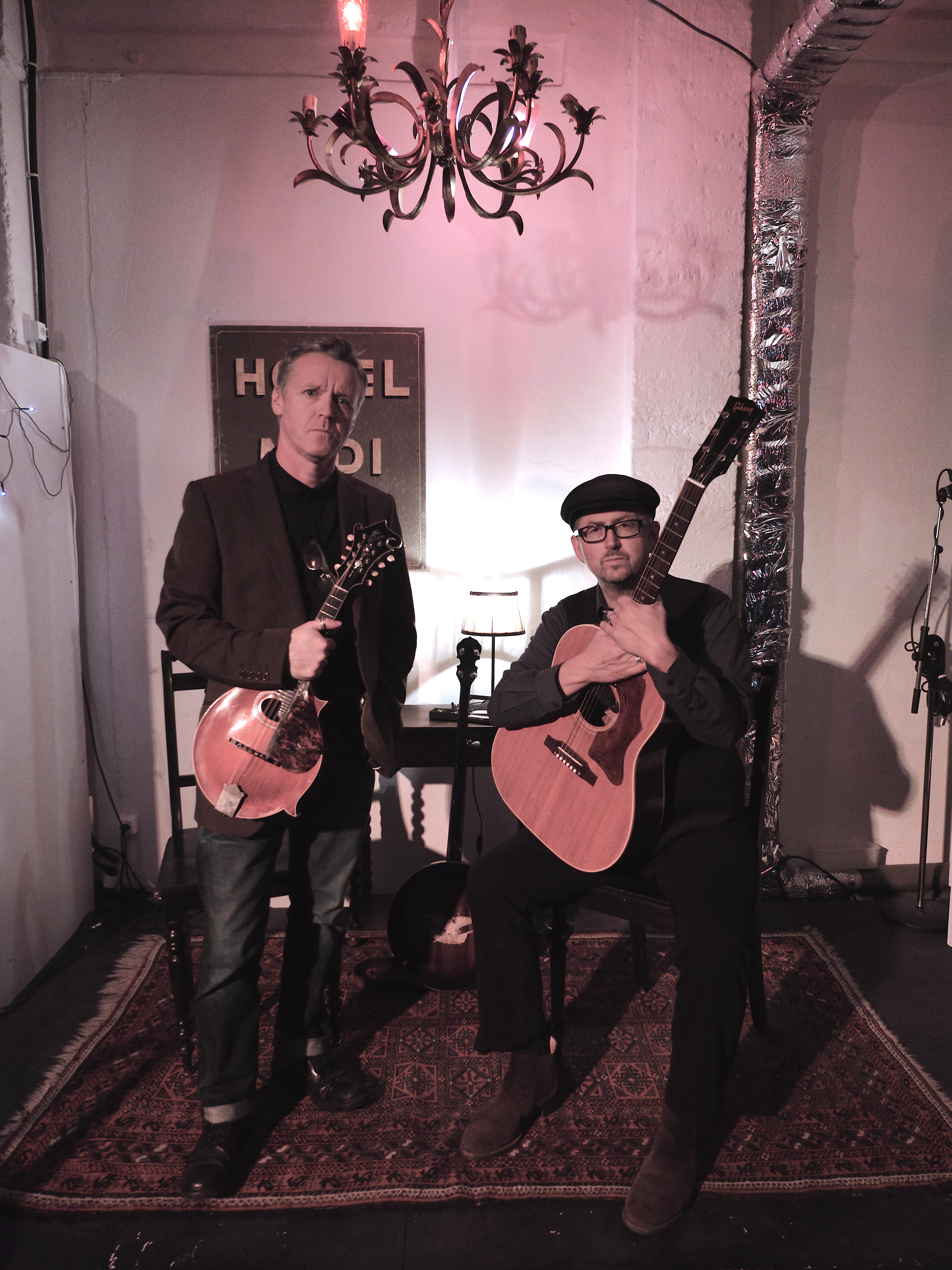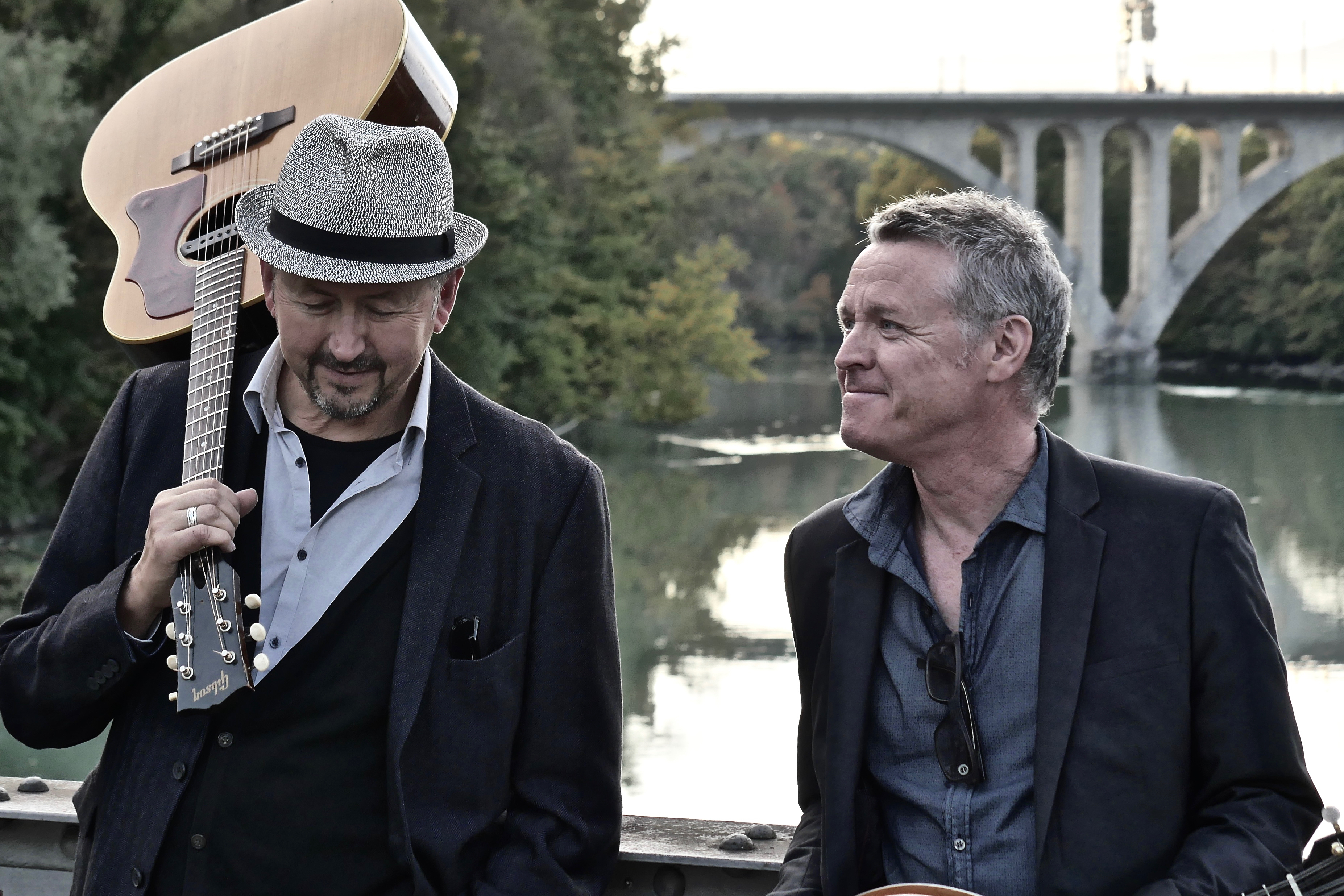 George Leitenberger & Roddy McKinnon;  Photo by  Django Allal
*
George Leitenberger has been writing, performing and recording since the late Seventies. He's lived and worked in  countries like Germany,  England, Switzerland and France and performed in many more.