FRANCAIS EN BAS
" R i d e t h e b l u e w i n d h i g h a n d f r e e "
GEORGE SINGS COHEN, DYLAN, BRASSENS, WAITS & CO.
Critically acclaimed trilingual singer/songwriter George Leitenberger has put together his favourite ballads by his cherished songwriters. In his unique style the accomplished guitar player and producer performs a programme for almost any occasion in a decent setting: music-venues and clubs, cool bars, living-rooms, bookstores, speak-easies, boats, weddings & funerals… with his remarkable voice cutting straight to the heart.
Apart from publishing his own material in three languages and receiving overwhelming reviews (8 CDs out of which the last four were nominated for the German Records Critic's Prize, several soundtracks for movies and theatre-plays) George genuinely loves performing songs he sees as seeds of peace and harmony, bringing joy, comfort and inspiration to any occasion.
Just a man, his voice and his guitar with an excellent sound-system – this live-act is reduced to the bare necessities with a maximum of authenticity and skill.
"Formidable" – ROLLING STONE
DEMO 1 :
DEMO 2 :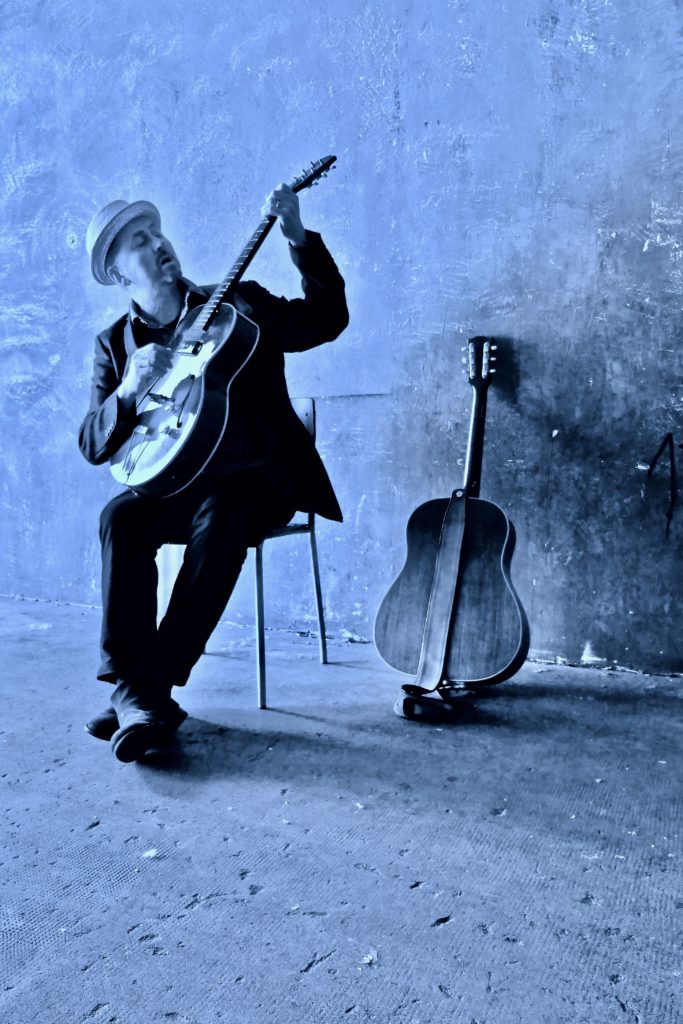 GEORGE CHANTE COHEN, DYLAN, BRASSENS, WAITS & CO.
L'auteur-compositeur-interprète trilingue George Leitenberger, acclamé par la critique, a rassemblé ses ballades préférées des auteurs-compositeurs qu'il affectionne. Dans son style unique, ce guitariste et producteur confirmé propose un programme pour presque toutes les occasions dans un cadre adéquat : salles de concert et clubs, bars branchés, salons, librairies, salles d'attente, bateaux, mariages et enterrements… avec sa voix remarquable qui va droit au cœur.
Outre le fait qu'il publie ses propres œuvres en trois langues et qu'il reçoit des critiques enthousiastes (8 CD, dont les quatre derniers ont été nominés pour le prix de la critique de disques allemande, plusieurs bandes originales de films et de pièces de théâtre), George aime sincèrement interpréter des chansons qu'il considère comme des graines de paix et d'harmonie, apportant joie, réconfort et inspiration en toute occasion.
Un homme, sa voix et sa guitare, avec un excellent système de sonorisation – ce spectacle est réduit au strict nécessaire, avec un maximum d'authenticité et d'habileté.
"Formidable" – ROLLING STONE