NEUE PRODUKTION
Für Herbst/Winter 2022 ist die Veröffentlichung der CD ROADMOVIES geplant. Die Aufnahmen wurden Anfang Juni abgeschlossen, ein erster Cover-Entwurf steht:
New album: ROADMOVIES  – release  planned for autumn/winter 2022.
Vorderseite/front:
Rückseite/back (Entwurf/draft) :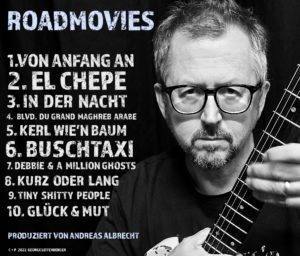 Die Platte wird 10 Songs auf Deutsch und Englisch ( y un poquito español) enthalten. Novum: Die Texte von zwei der Lieder stammen aus der feinen Feder des Dichters und Schriftstellers Henry-Martin Klemt (VON ANFANG AN und KERL WIE'N BAUM)   http://www.hmklemt.de/index.php .
In den anderen  Songs geht es ums Reisen in Mexiko (EL CHEPE), in der Sahara (DEBBIE & A MILLION GHOSTS), im Maghreb (BUSCHTAXI, BOULEVARD DU GRAND MAGHREB ARABE);  es gibt ein Liebeslied aus Lissabon (IN DER NACHT), ein Song handelt von den leider unvermeidlichen TINY SHITTY PEOPLE, die einem das Leben auf der ganzen Welt verunangenehmen können, in KURZ ODER LANG geht es um gefallene Götter und  GLÜCK & MUT, das letzte Lied auf ROADMOVIES,  beschäftigt sich mit etwas nicht eben Unwichtigem: Haltung.
ENGLISH:
The record will contain 10 songs in German and English ( y un poquito español). The poet and writer Henry-Martin Klemt provided the lyrics for VON ANFANG AN and KERL WIE'N BAUM  http://www.hmklemt.de/index.php
The other songs deal with travels in Mexico (EL CHEPE), in the Sahara (DEBBIE & A MILLION GHOSTS) and across the Maghreb (BUSCHTAXI, BOULEVARD DU GRAND MAGHREB ARABE). There is a love song from Lisbon (IN DER NACHT), one tune deals with the unavoidable TINY SHITTY PEOPLE who make everybody's lives unpleasant, KURZ ODER LANG  with fallen gods  and GLÜCK & MUT, the album's final song deals with something essential: staying true to oneself. 
Ein paar Worte zur Entstehung von ROADMOVIES/ A couple of words about the making of ROADMOVIES:
LEITENBERGER –  ROADMOVIES
Atelier 5, Usine Kugler, Genève. In einer längst stillgelegten Armaturenfabrik aus den frühen 1930er Jahren. Irgendwo quietscht eine Tür, streiten sich drei Afrikaner, wufft ein Hund, rauscht die historische Heizungsanlage. Ein Atelier also, kein professionelles Musikstudio und doch die perfekte Umgebung, um ein Album wie ROADMOVIES in Eigenregie aufzunehmen: Minimales Equipment, ein paar Mikros, kein Ton-Ing;  nur zwei, drei Musiker, ihre Instrumente und ein alter Fender Princeton Reverb II. Das Resultat vor Ort grob abgemischt und nach Berlin zu Andreas Albrecht zum Fine-Tuning und Mastern geschickt. ROADMOVIES hat also beileibe keinen High-End-Sound, weit davon entfernt. Die Songs klingen  eher so, wie man sie in sich hört, bevor man sie aufnimmt. Sie klingen im besten Sinne nicht "produziert", klingen mitunter noch ein wenig nach Proberaum, Strasse und Eisenbahn, nach überlagertem Schwarz-Weiss-Filmmaterial und dem Koffer auf dem Dachboden, den man nur alle paar Jahre an einem Regentag wieder aufmacht. 
ENGLISH:
Atelier 5, Usine Kugler, Geneva. In a former tap factory from the early 1930s (which switched off its last tap a long time ago). Somewhere, a door is squeaking on its hinges and three guys from Africa are having an enormous argument. A dog is growling. The historic heating system gurgles strange noises. This is a room in a converted factory after all, not a professional recording studio – however it's a perfect place for self-recording an album like ROADMOVIES: minimal equipment, a couple of mics, no sound engineer, just a couple of musicians, their instruments and a vintage Fender Princeton Reverb II. Some on-site rough mixing and off goes the lot to Berlin, to the producer Andreas Albrecht who'll clean up and fine-tune the tracks before mastering. ROADMOVIES has forked away at the crossroads from the quest for high-end sound, this album is on a different highway! The songs are more likely to sound as you hear them, in your own head, before you record them. They do not sound 'produced', they retain a lingering hint of rehearsal-room atmosphere, evoke streets and railways, black-and-white footage long expired, and perhaps the suitcase in your attic which is opened only once in every few years on a rainy day.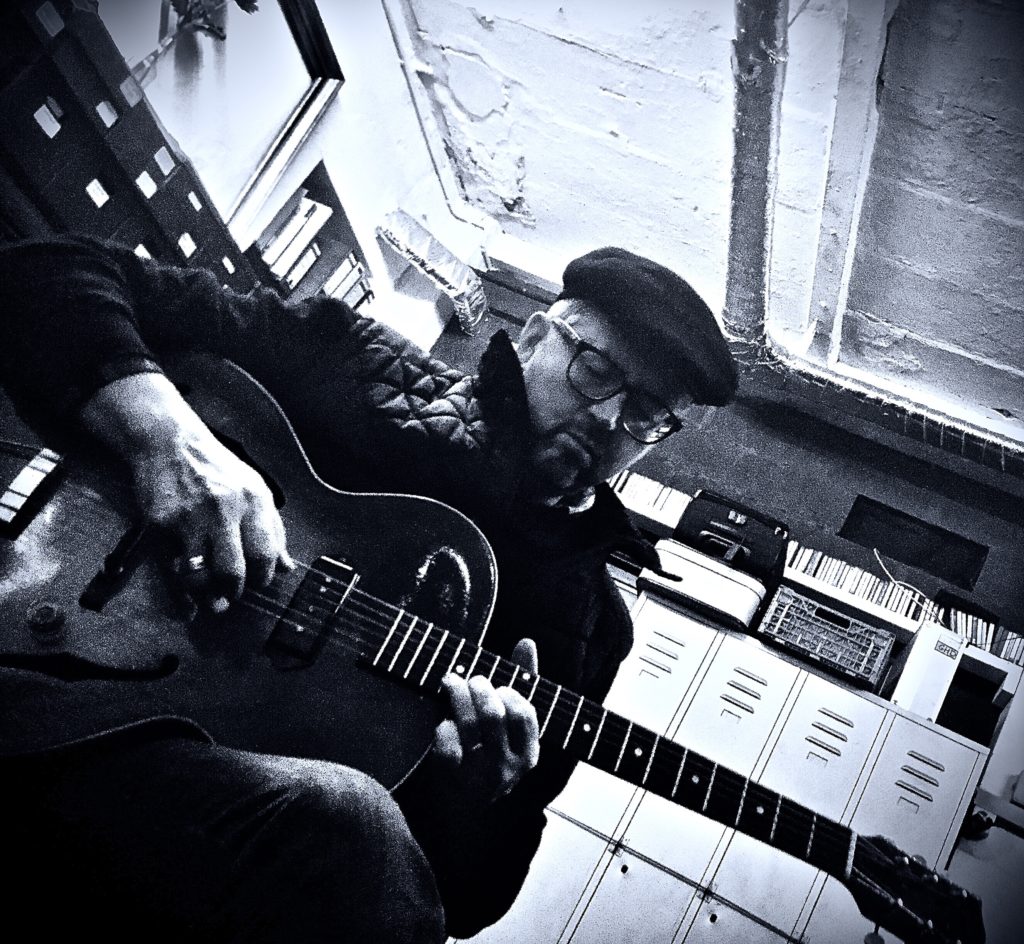 At Atelier 5, Geneva © Roddy McKinnon
                                 At Atelier 5, Geneva © Roddy McKinnon
TEASERS der ROUGHMIXES (ungemastered, teilweise fehlen noch  Bass, Perkussion, Orgel,  etc.) :
TEASERS of the roughmixes ( not yet mastered, at times still lacking bass, percussion, organ, etc.)
* * *
Las diesen Text, den Henry-Martin  Klemt zu Leonard Cohens Tod schrieb zufällig in einer schlaflosen Nacht und war sofort hellwach:
"Wie wir taub vom Hören wurden und vom Sehen blind/ wie so vieles niemals aufhört, weil es nie beginnt/ wie wir durch die Kinoleinwand heimgehn irgendwann: Sing es mir von Anfang an." –  Poetischer kann  man Songs kaum schreiben:
VON ANFANG AN:
Fog & Wires. Blvd. St. Georges, Jonction, Geneva (just outside of Atelier 5, Usine Kugler)
* * *
El Chepe, der Zug zwischen Chihuahua und Los Mochis am Pazifik in Mexiko. Abends los, nur eine Klasse, nämlich dritte, gefühlt: fünfte. Vorgesehene Reisezeit ca. 16 Stunden, die Fahrt dauert mehr als doppelt so lang:  Die Lok geht futsch, ein paar Vorkriegs-Waggons bleiben mitten in der Sierra Madre occidental in einem Tunnel hängen, es gibt blutigen Ärger wegen irgendeiner ganz anderen Geschichte, etc. Die Kerle von der Eisenbahn quasseln in WalkieTalkies, stemmen die Hände in die Hüften beim Anblick der Misere und gehen zu Werke. Am späten Nachmittag erscheint eine andere Lokomotive aus der Gegenrichtung. Und was machen die Passagiere die ganze Zeit über? Die zucken lakonisch mit den Schultern, spielen Karten, singen Lieder, schlafen, flirten, erzählen Geschichten, essen und trinken. Irgendwann am späten Abend geht es dann auf einmal weiter. Kaum ein Wort ist den Menschen der Zwischenfall wert. Das Ganze scheint sie schlichtweg nicht zu kratzen. – Lessons in life.
EL CHEPE:
El Chepe (luxury edition). Chihuahua, Mexico    
* * * 
Mit Herzdame in Lissabon, dem Mekka der Melancholie, wo Menschen lachend im Dauerregen singen und einen die Strassenbahn mit jeder  weiteren Station einer versunkenen Welt näher bringt:
IN DER NACHT:
Autumn Rain. Lisbon, Portugal  
* * *
Die grosse Strasse, die aus Tunis hinaus ins Land führt. Brutalismus und Lebensfreude in einem:
BOULEVARD DU GRAND MAGHREB ARABE:
"Bon voyage, au revoir, Monsieur" –  auf dem Boulevard du Grand Maghreb Arabe. Tunisia
* * *
Henry-Martin Klemt schrieb dieses Lied für Gerhard Gundermann (1955 – 1998). Ich kenne keine beseeltere und poetischere Würdigung. Die Melodie kam bereits beim ersten Lesen:
KERL WIE'N BAUM:
 Hier ein Teaser-Video von KERL WIE'N BAUM:
* * * 
Ein beeindruckender Lift in der Gegend um Assuan in Ägypten. Immer noch berührt davon, wie tief der Fahrer mich nach dem üblichen ersten BlaBla in seine Seelenwelt blicken liess:
BUSCHTAXI:
Near Kom Ombo, Aswan region, Egypt
* * * 
Die Wüste kann merk-würdige Dinge mit einem veranstalten:
DEBBIE & A MILLION GHOSTS: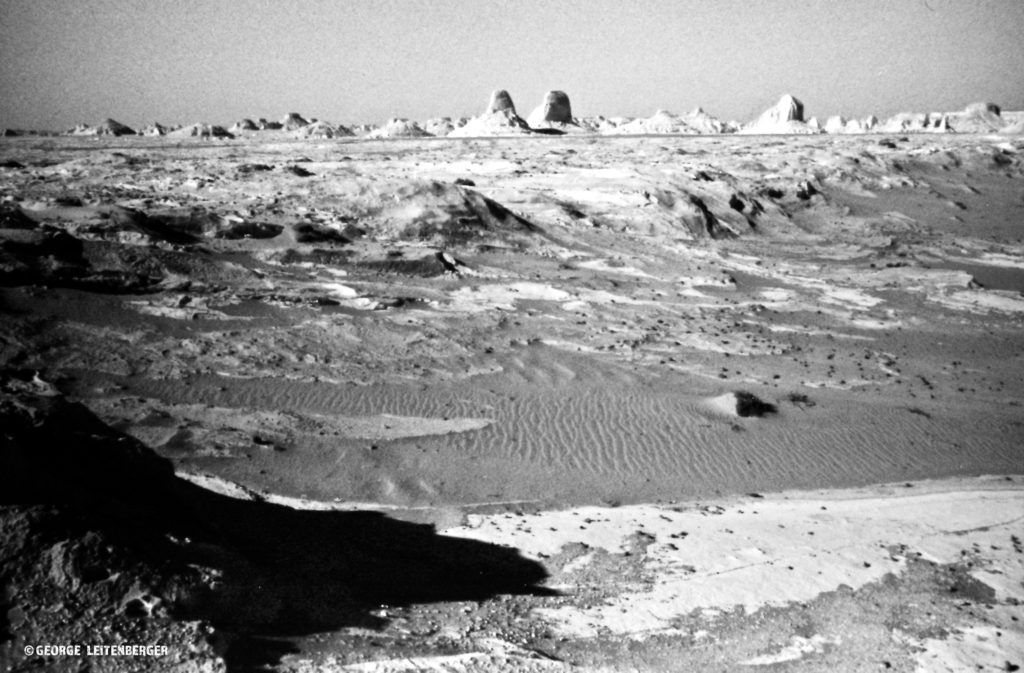 All photos: near Bahariya Oasis and Farafra Oasis, White Desert, Egypt
* * * 
Es gibt sie überall, die psychorigiden Korinthenkacker. Zuweilen erwische ich einen von denen in mir selber:
TINY SHITTY PEOPLE:
Tiny Shitty People. La Mancha, Spain
* * * 
Dass man über kurz oder lang desillusioniert wird – nicht der Rede wert. Ist es geschehen, stellt sich die Frage, wie man damit umgeht. Verbitterung ist Scheitern, Verdrängung endet in Hysterie. Distanz bringen zwischen sich und  toxische Personen bzw. toxische Gedanken  ist ein erster Schritt. Gut möglich, dass dabei die eine oder andere tragende Säule der eigenen Weltanschauung ins Wanken gerät, dass ein paar "Götter" fallen. Dann wird's ungemütlich – aber spannend.
KURZ ODER LANG: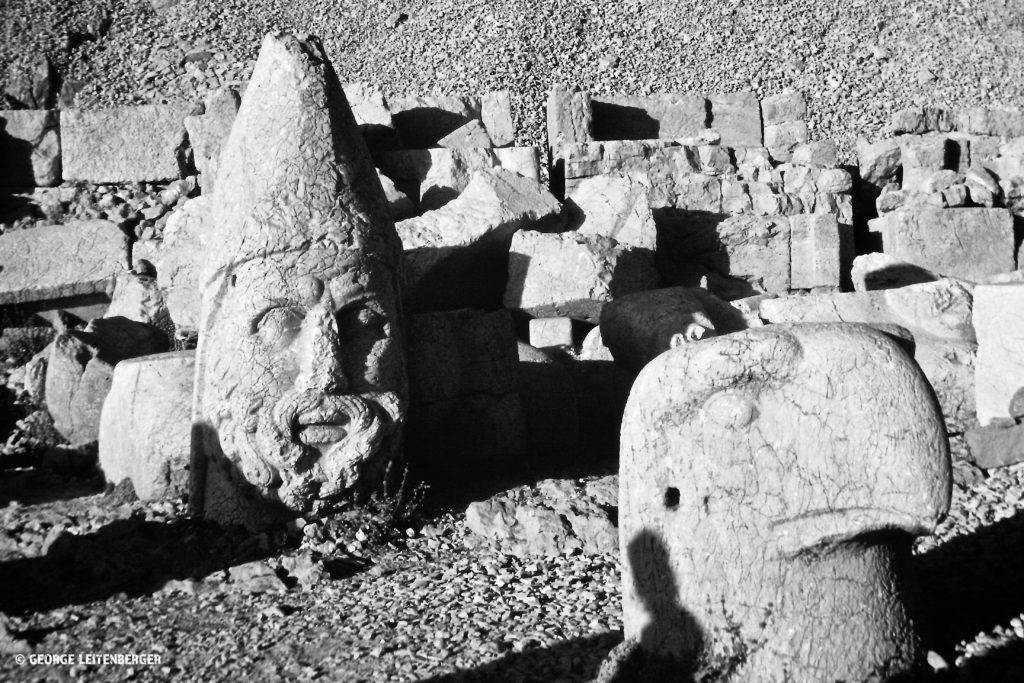 Fallen Gods. Nemrut Dagi, Taurus Mountains, Eastern Turkey
* * *
Viktor Frankl sagte mal: "Ich muss mir nicht alles gefallen lassen – auch nicht von mir selber." Dieser Satz lässt und lässt mich nicht los. Man muss sich  z.B. auch die eigene Angst nicht gefallen lassen. Sie zu identifizieren und  überwinden ist permanente Herausforderung. Wer  aus Angst die eigene Komfortzone nicht verlässt,  verbleibt  in vermeintlicher Sicherheit. Und wird nie erfahren, was er oder sie versäumt hat:
GLÜCK & MUT:
Road's End. Ras at-Taib (Cape Bon), Tunisia 
Wer ein handsigniertes Exemplar von ROADMOVIES – auf Wunsch mit Widmung –  vorbestellen möchte: kurze E-Mail an info (at) georgeleitenberger.com genügt.
In case you would like to pre-order a signed and dedicated copy of ROADMOVIES simply write a quick email to info (at) georgeleitenberger.com
 * * * * * *
Mal sehen, ob es vor der Sommerpause noch ein paar gemasterte Teasers geben wird. Bald mehr darüber an dieser Stelle.   
A propos El Chepe bzw. Mexico bzw. el río fluye sin cesar/ ya no se puede ir atràs ( der Fluss fließt unaufhörlich/ du kannst nicht mehr zurück):
                             Young Gringo, Mexico 1981    
Musicians ROADMOVIES: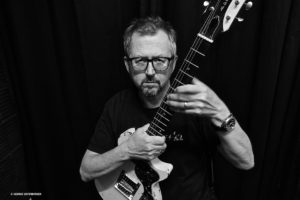 Older Gringo @ Atelier 5, Geneva  2022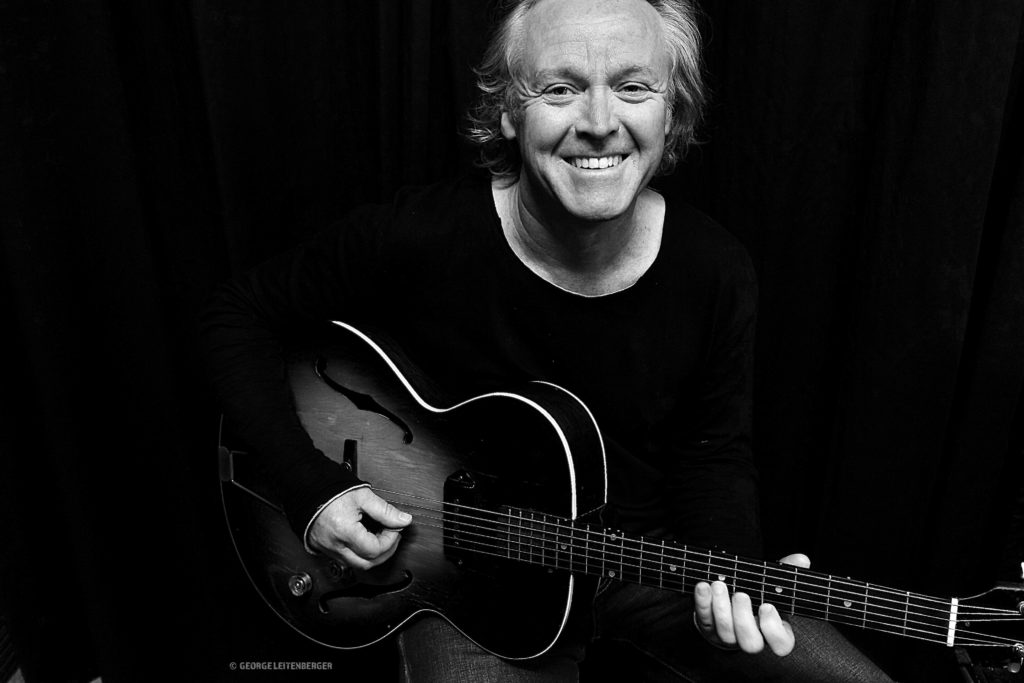 Roddy McKinnon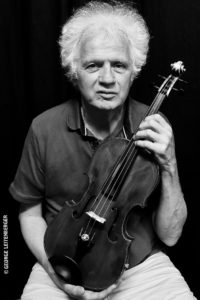 Emanuel Wieck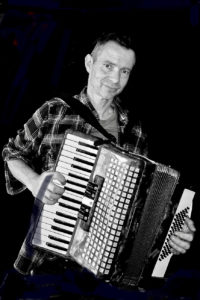 Chris Boddington
                               Another Road Not Taken. Tunisia 
The Road Not Taken
Two roads diverged in a yellow wood,
And sorry I could not travel both
And be one traveler, long I stood
And looked down one as far as I could
To where it bent in the undergrowth;
Then took the other, as just as fair,
And having perhaps the better claim,
Because it was grassy and wanted wear;
Though as for that the passing there
Had worn them really about the same,
And both that morning equally lay
In leaves no step had trodden black.
Oh, I kept the first for another day!
Yet knowing how way leads on to way,
I doubted if I should ever come back.
I shall be telling this with a sigh
Somewhere ages and ages hence:
Two roads diverged in a wood, and I—
I took the one less traveled by,
And that has made all the difference.
-Robert Frost
PS: Geh einfach los – und der Rest findet sich.